My name is Anna Likarenko. I am a brand manager at My Sleeping Gypsy. I started working with this brand 3 months ago. I still remember vividly the first time I came into the office and met Katya. Without any exaggeration, I have never seen a warmer atmosphere in my life and I have never met such friendly people at previous workplaces. Without a shadow of a doubt, I realized that I want to work with Katya and the rest of the team members. I really want people to know that the philosophy of our brand is based on celebrating art, craftsmanship, love, culture and diversity. I was received with great love.


On the 18th of February, our whole team was celebrating my birthday in the office. I was happy and grateful to all the people who congratulated me. I hugged everyone tightly and went home. This was the last day I saw my whole team in the office before the beginning of the war.


February 24th. I was at my friend's apartment, we were sleeping and we didn't hear any sounds of explosion. My father called me at 7 a.m. and asked me to remain calm. He told me that the war has started and that he wants to pick me up. When we got home we didn't pack, because we couldn't believe that the situation may become worse. We couldn't accept the fact that our life will never be the same again. The only thing I could feel was fear. Nothing, but this cold and paralyzing fear all over my body. I couldn't think and it was hard to focus. I remember wanting all of this to be only a bad dream and to finally wake up. I told my parents that we have to be ready for the worst. We have to pack now.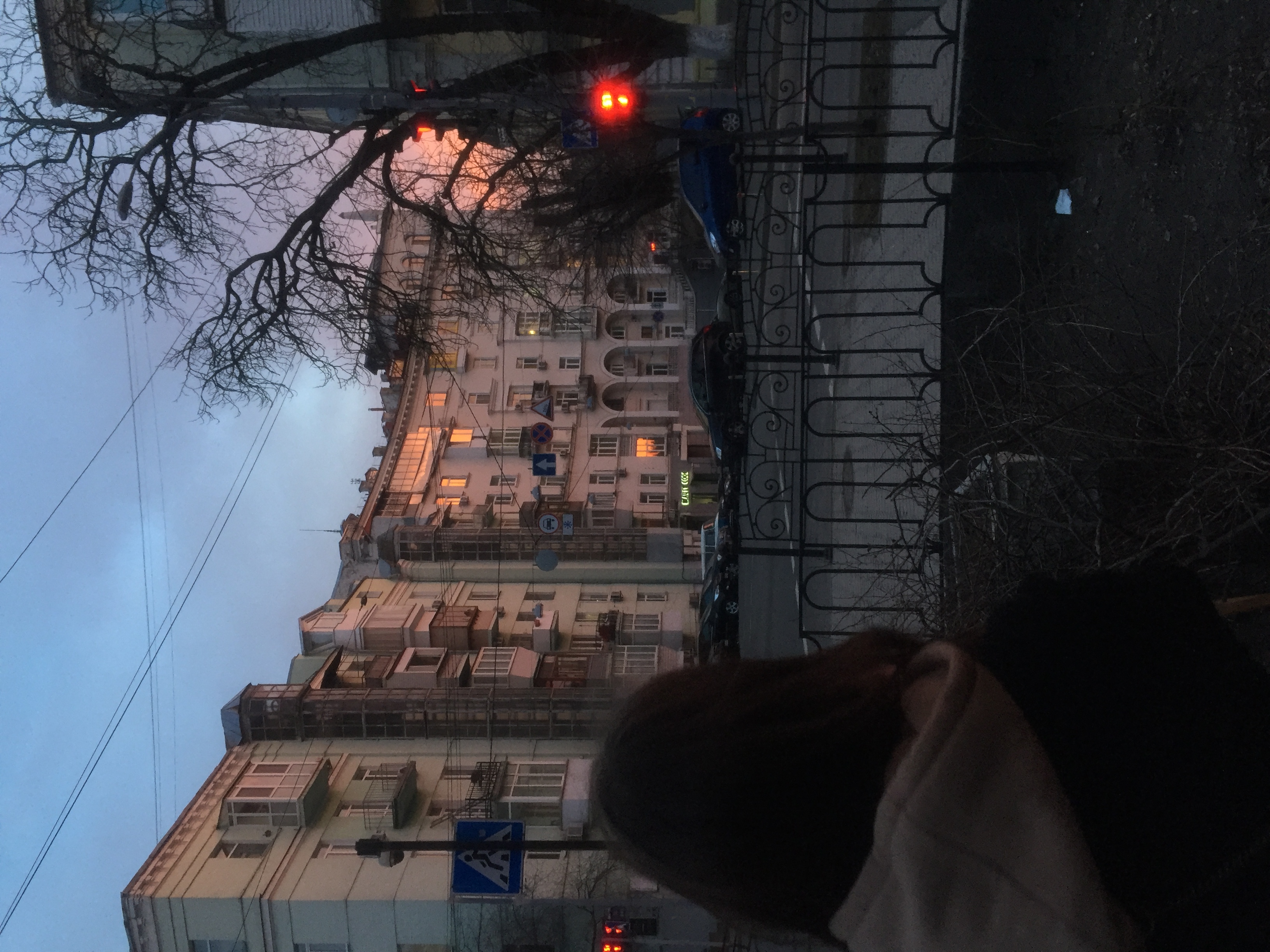 We've packed our stuff and we were waiting for our relatives to come to our place. We were reading the news every minute for the whole day. I remember being so stressed that I couldn't even cry. My reaction was shock. For more than 10 hours we couldn't decide if it was better to leave or stay. We were discussing it with our friends and relatives. Everyone was very confused. Leaving could be extremely dangerous for everyone. Staying could be fatal. At 3 a.m we read the news that Russia invaded more than one city and Russian troops are moving towards Kyiv. We wanted to leave Kyiv with my grandmothers. One of them decided to stay. The other one couldn't go because of health issues. I hugged her and promised her that we will see each other again and that we will celebrate my birthday with her after the war ends. She gave me a birthday present and told me that she loves me. She stayed in our house with my uncle and his girlfriend.


We left Kyiv. We drove at night on a dark and empty road very slowly. We knew that any time the shell could pass over us, so we decided to drive along country roads further from main highways. Every second I was checking the news to see if the Russian troops are nearby. You can't drive past airfields, military depots, as they are the first to be blown up. Other roads were even more dangerous. We decided to drive past the airfield. I have never been so scared in my entire life. My dad told me to not be scared if I see the shell and to remain calm. It was only the first 30 minutes of the road. If I only knew that It was the beginning of our 24-hour drive. My 9-year-old sister was with us in the car. We drove for two nights and two days. Without stopping. The road was destroyed (we were driving through small villages). On our way, the military car crashed into us causing me to hit my head. At night they do not turn on the headlights and they are fully invisible to the enemy and everyone else. It is very scary that anytime you can crash into a car like that if you don't drive very carefully. When we got to the place I was so tired that I immediately went to sleep. I slept for 15 minutes. I couldn't stop checking the internet. During wartime, it's impossible to sleep when you have access to the news. Every second I was hoping not to see my neighborhood in flames or bombed, the one where my family stayed.


The next morning I was told that Russians got near that place too. We decided to stay in Western Ukraine. After 5 days the situation became a lot worse and my CEO proposed that I take the women from my family with me and move to France to our company founder's house until the situation gets better. They picked up my family and our co-workers on the border with Slovakia. We were crossing the border with our families for 5 hours in the cold. There were mothers with babies who crossed the border without the help of men or anyone. As soon as we crossed the border we sat in tents and waited for Angela and Katya. There were many breastfeeding mothers and babies in neighboring tents. Eventually, we met Katya and Angela and they got us to France. Apart from picking us up they also brought a van full of humanitarian aid. We were driving for several days and we stayed in houses that people were offering us. I am exceptionally grateful to everyone who helped me on my way, everyone who was offering their home and who was supporting me and my team. I did not expect everyone to be so kind. We got to France and right now we're still here. We receive a lot of support from the local community and we are entirely grateful for their kindness and their warm welcoming. We don't know where we are headed and what our plans are for tomorrow. Every day I think of my family that had to stay in Ukraine and every person fighting for our freedom.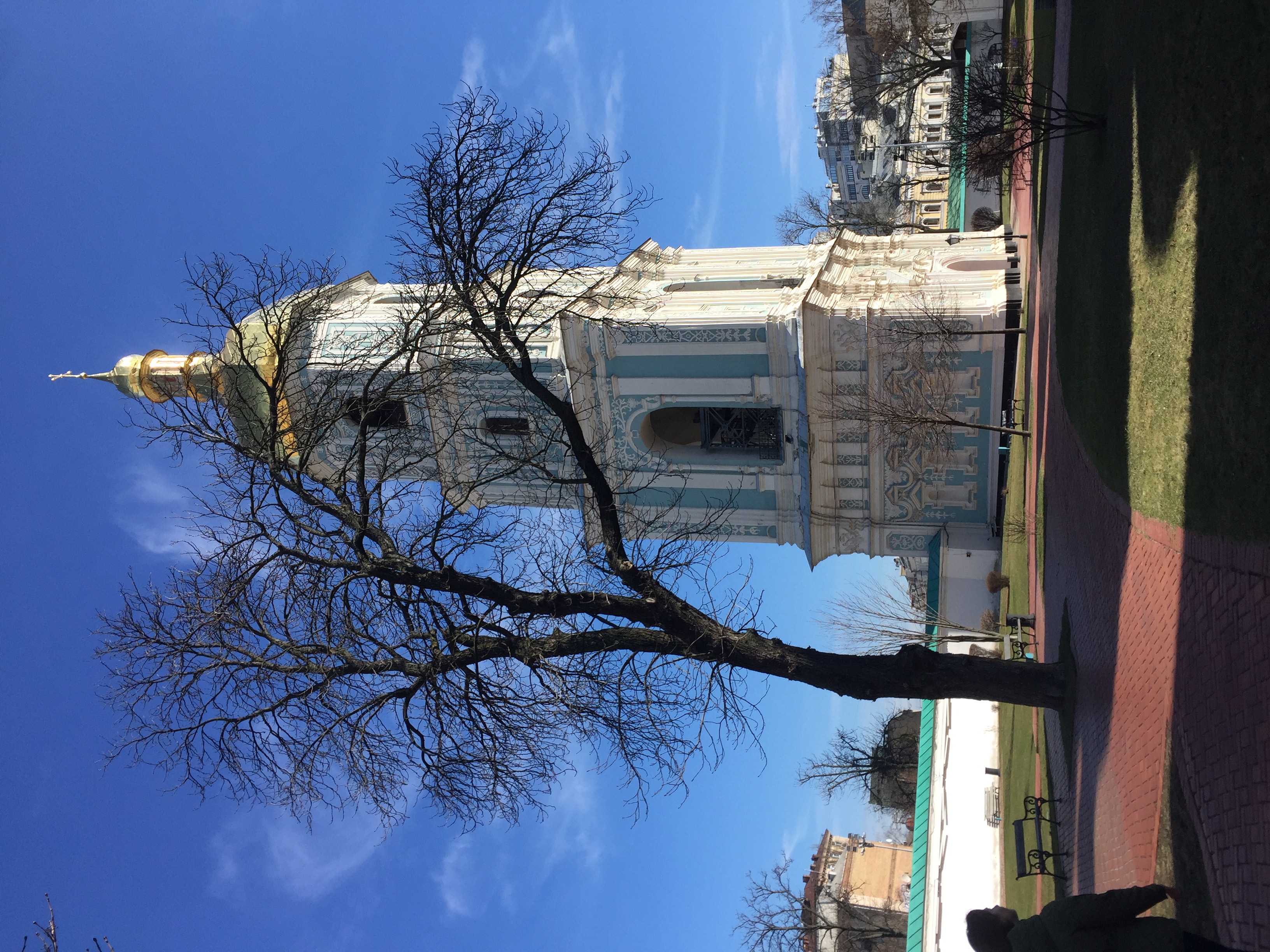 I still remember Kyiv in spring. It's always the best time to travel there. All the chestnut trees are blooming and the air is very fresh. I love Kyiv more than any city in the world. I have the most amazing memories from it. I love Ukraine. I love my family and I love my friends. I want the war to be over. I want peace and I hope I will come back home soon and see the peaceful sky over Ukraine.


Read more stories of our team members
Support our brand and our not for profit initiative "MSGsupports"