Art and fashion often play off of one another today and have done so in the past. While artists are fascinated by clothing as an essential tool for bringing realism to their creations, tailors have often taken inspiration from the world of art and acted like artists themselves.
Since the conception of the Brand, My Sleeping Gypsy collaborates with artists for embroidery & embellishment designs, using the dress as a canvas for their creative vision. Our love to art has stretched our creative boundaries beyond the commercial concerns of the fashion world. We have proudly chosen to design more than clothing - pieces of wearable art that feel timeless and collectable, inviting the viewer to look and look again.
This approach to design allowed us to transform garments into unique fashion statements.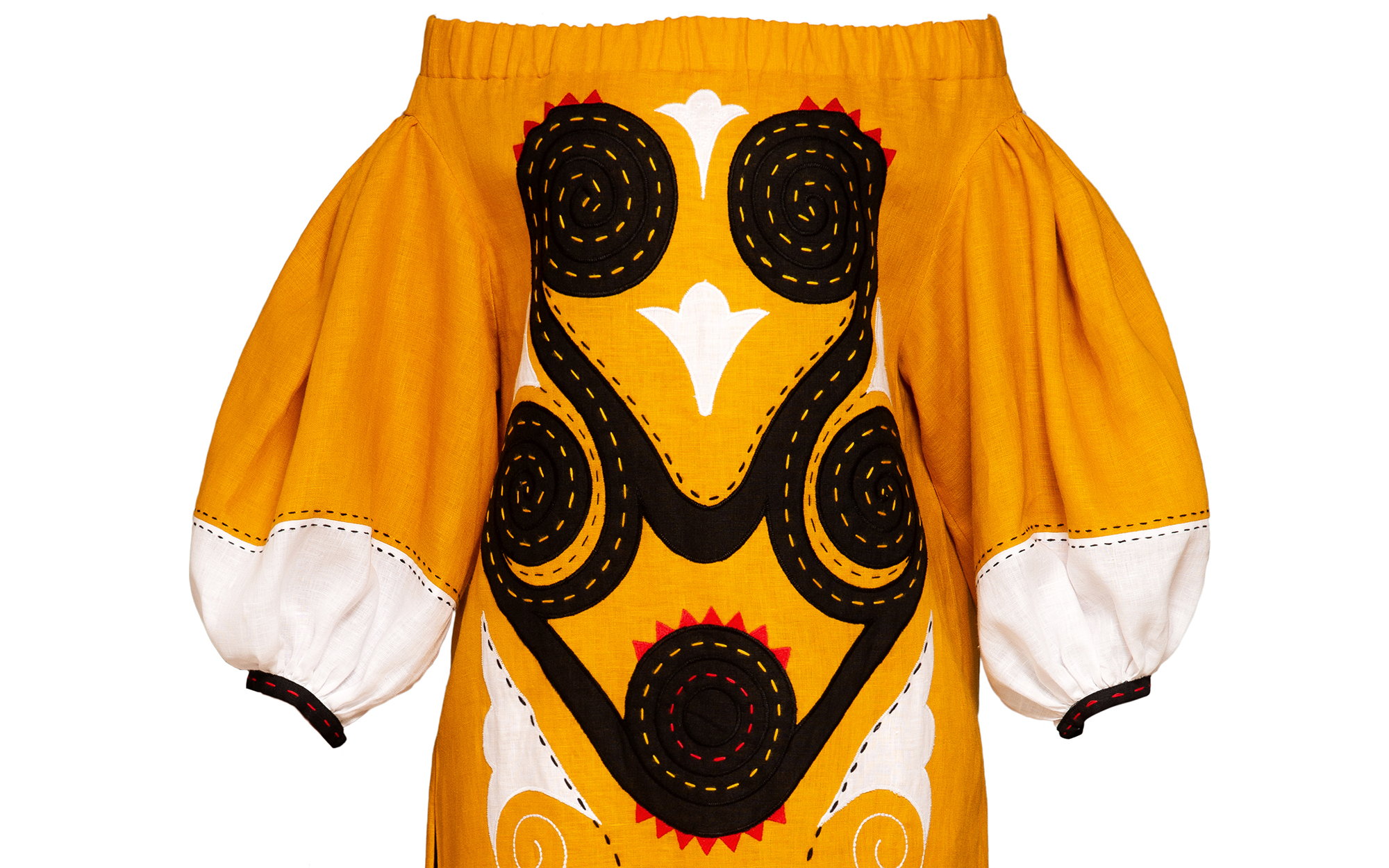 Today, it seems clear that the relationship between visual art and fashion has overcome the dualism (in which two separate systems sum each other up and interact but remain distinct) and serve as a cross inspiration to one another. On our creative journey we have been inspired by artists to design our dresses and had our dresses inspire artists to create.
An example of such collaboration is a set of artworks made by a Kiev based artist Yelizaveta Vlasenko.

Lisa's art is inspired by German-French artist Jean Arp, who was known as Dadaist and abstract artist. She rejects the dominance of form and facilitates perception for the viewer, making image more abstract. Here is her view on our beautiful Icelandic model, a shot from our Secrete Gardens Collection.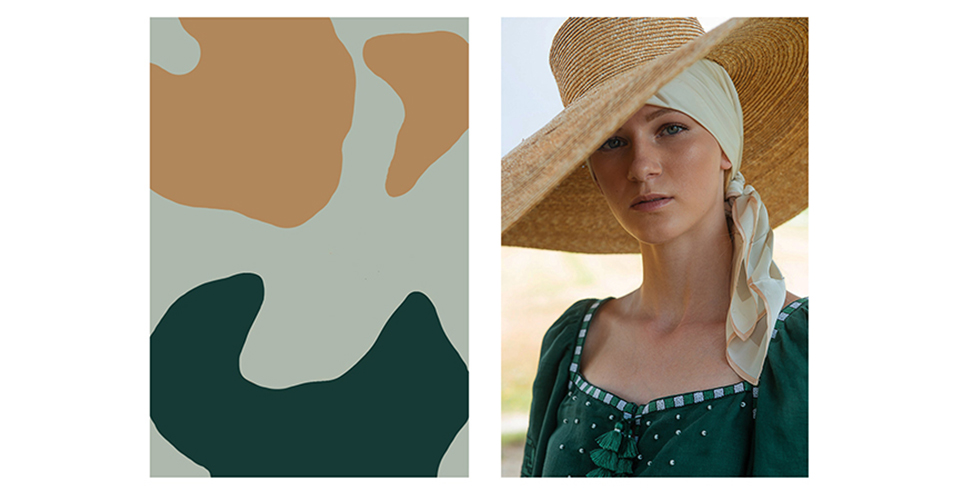 Liza is working with colours, based on studies of Johannes Itten, famous Swiss expressionist painter, designer and theorist associated with the Bauhaus. Lisa has made her interpretation of the shot of beautiful German Actress Marie Nasemann, taken during the Green Fashion week in Berlin.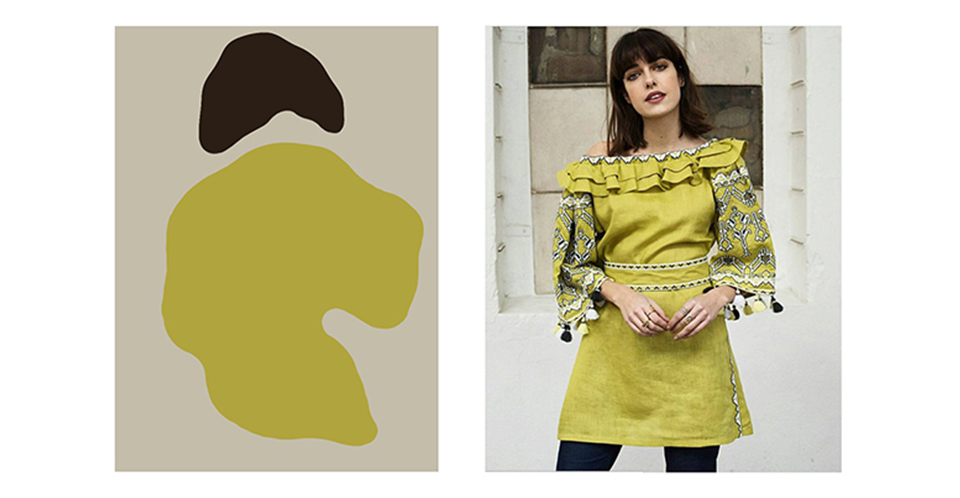 She uses only a simplified form and color, facilitating the viewer's perception that is so relevant in the age of global information overload.
We will be discovering the new dimensions of how fashion and art can interact in our further collaborations with artists of different kind.

Elsa Schiaparelli