The Braille Alphabet collection campaign video features Fabienne Hott, the only German-born ballet dancer to have worked in the National Opera and Ballet Theatre of Ukraine since its founding 120 years ago. From the age of 18 - 21, she performed at the iconic National Opera and Ballet Theatre in Kyiv's city center alongside the country's top ballet stars. Much of her time there was spent battling a career-threatening injury. In the process, she developed not only her dancing skills but also the emotional strength to deal with this crippling adversity.
The spirit of Fabienne's story chimes with the values of My Sleeping Gypsy. Her emotional strength is reflected in the brand's aesthetic in the Braille collection. In a powerful and emotive video, Fabienne tells the moving personal story of her life as a dancer and her journey beyond wearing dresses from My Sleeping Gypsy.

Directed and co-produced by Johnny O'Reilly, the film Fabienne's final dance reveals the poignant, moving story of her career while depicting the remarkable beauty of her dancing. It champions the human spirit's power over its physical boundaries and offers a poetic connection to a brand that, like Fabienne herself, has come of age.



"My last performance on stage was a very emotional occasion for me. I am delighted that it was filmed, so it can stay with me forever, like all the cherished memories I have from three years with the Ukrainian National Opera", – said Fabienne Hott.

"We witness Fabienne during a dramatic moment when the dreams of a ballet dancer are carried away by a career-ending injury. Fabienne found the strength of spirit to overcome this challenge. In doing so, she inspired and empowered us all to do the same", – said Katya Hermann, Co-Founder and Creative Director at My Sleeping Gypsy.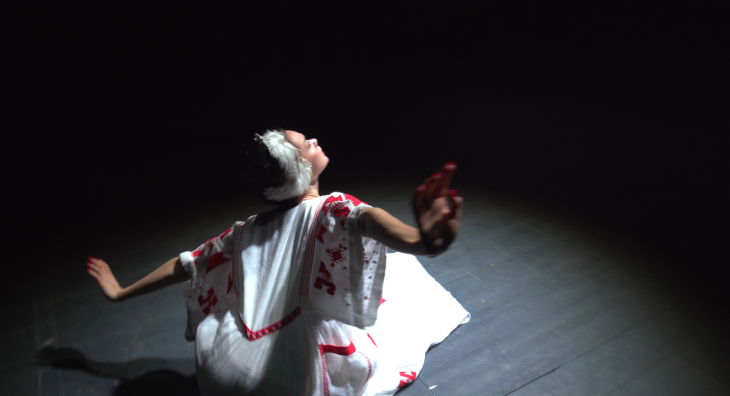 "The idea of overcoming adversity through self-expression in art and culture is inspiring to me. I was delighted to take on the task of documenting Fabienne's journey because it's a metaphor for the cultural resurgence of my adoptive country, Ukraine, and also a compelling story of personal empowerment," – commented Johnny O'Reilly, Film Director.
The Braille Alphabet Collection by My Sleeping Gypsy
The collection is a unique merging of cutting-edge embroidery design with hand-made applique, hand stitching, and hand-inlaid beads. Craftsmanship and state-of-the-art technology allow My Sleeping Gypsy artisans to create one-of-a-kind patterns that have an ultra-contemporary feel.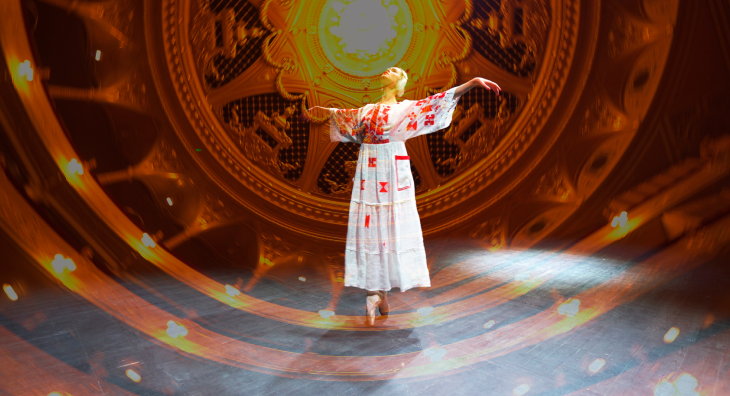 Production Team
Artist: Fabienne Hott
Director: Johnny O'Reilly
Producer: Katya Hermann
Camera: Sasha Bagaziy
Editor: Bohdan Yermak
Style: Liza Gracheva
Audio recording: Kostya Kohan
Backstage: Yegor Kadomtsev
Sound mix: Olexii Leliukh
Foley: Nikita Halych

With love,
MSG Team