GONDWANA COLLECTION
The 'Gondwana' collection arises from the National Geographic
documentary 'Planet Earth' which theorises the formation of Earth as we
know it. 'Gondwana' is a reflection on Cosmogony. Life is a dichotomy of
constant creation and destruction, depicted by My Sleeping Gypsy as
though a folk fairy tale.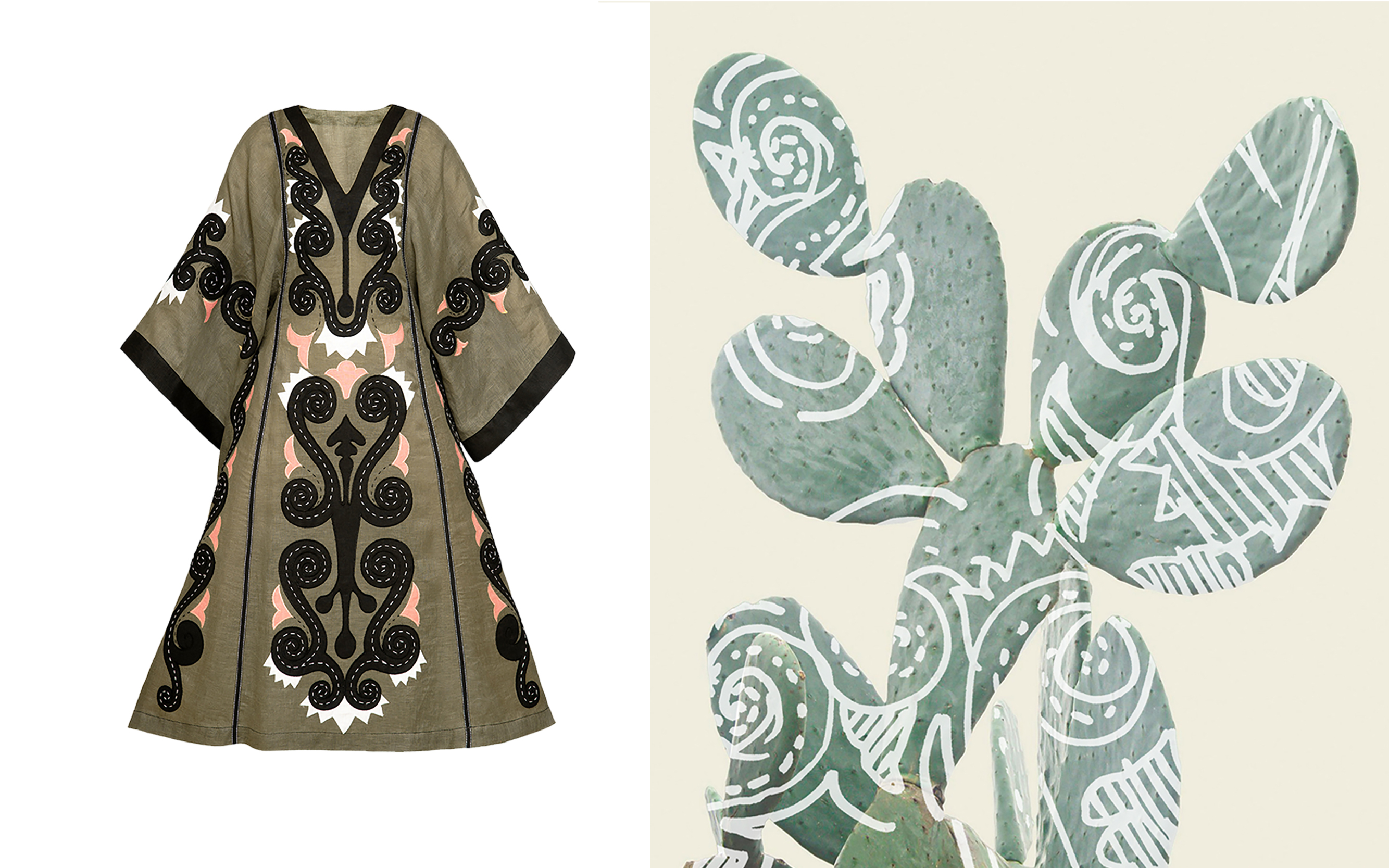 According to the Giant Impact Hypothesis,
The young planet Theia collided with Gaia (the beginnings of Earth as we
know it), the debris gathered around Earth to form the Moon.
Using the symbol of a circle throughout the collection the idea of eternal
reformation is imbued in each garment, featuring circles of appliqué in
the Theia dresses, circular satin-stitch embroideries in the Gaia dresses.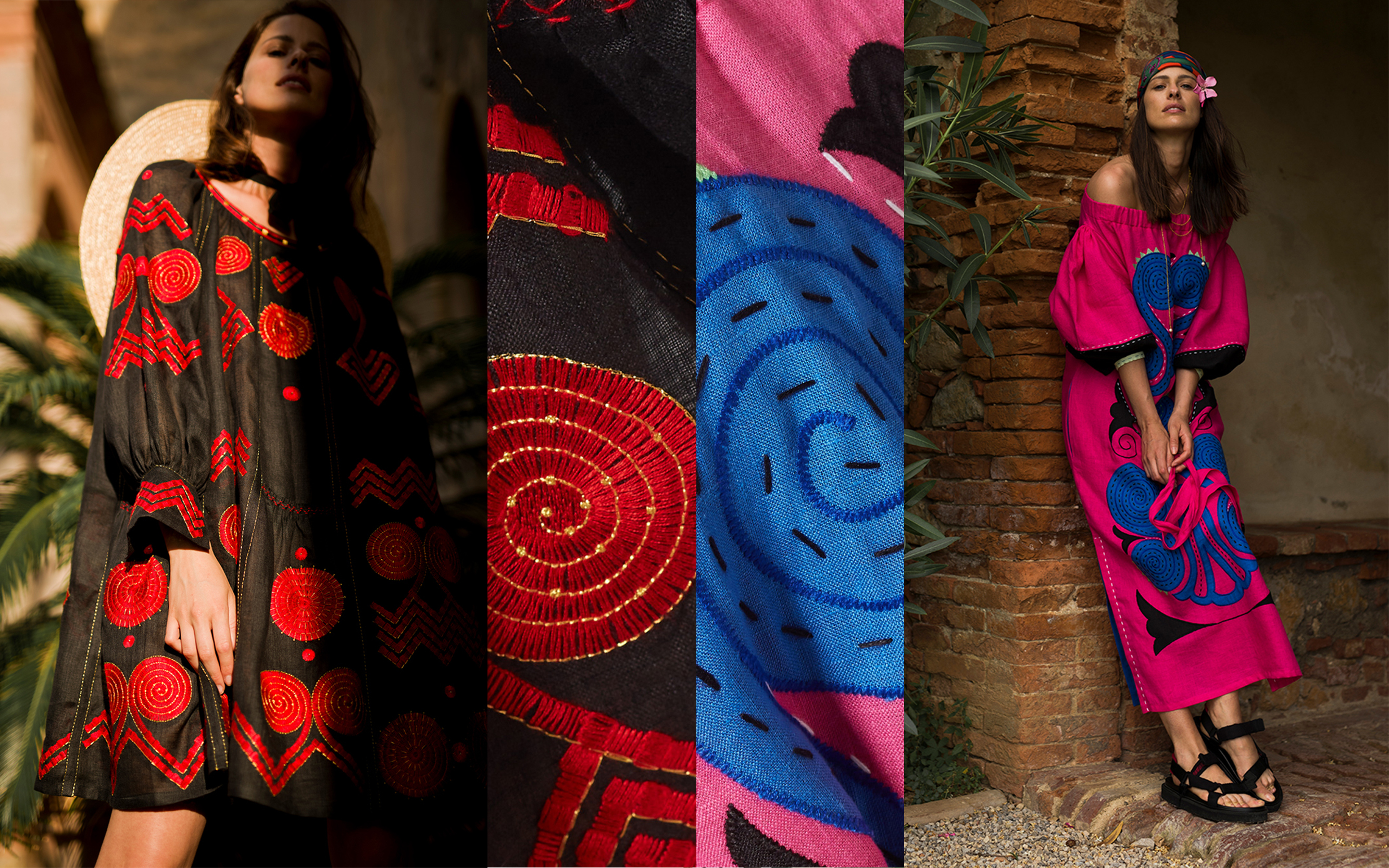 Our planet Earth went through creation and destruction of
supercontinents such as Gondwana and Pangaea.
These ideas are represented in the cuts and decorative patterns of our 'Gondwana' Collection.
The portrayal of 'woman' is also central to this collection, the placement
of symbols within the embroidery and appliqué refers directly to the
womb and ovaries gesturing reproduction and feminine connectedness
to our Mother Earth.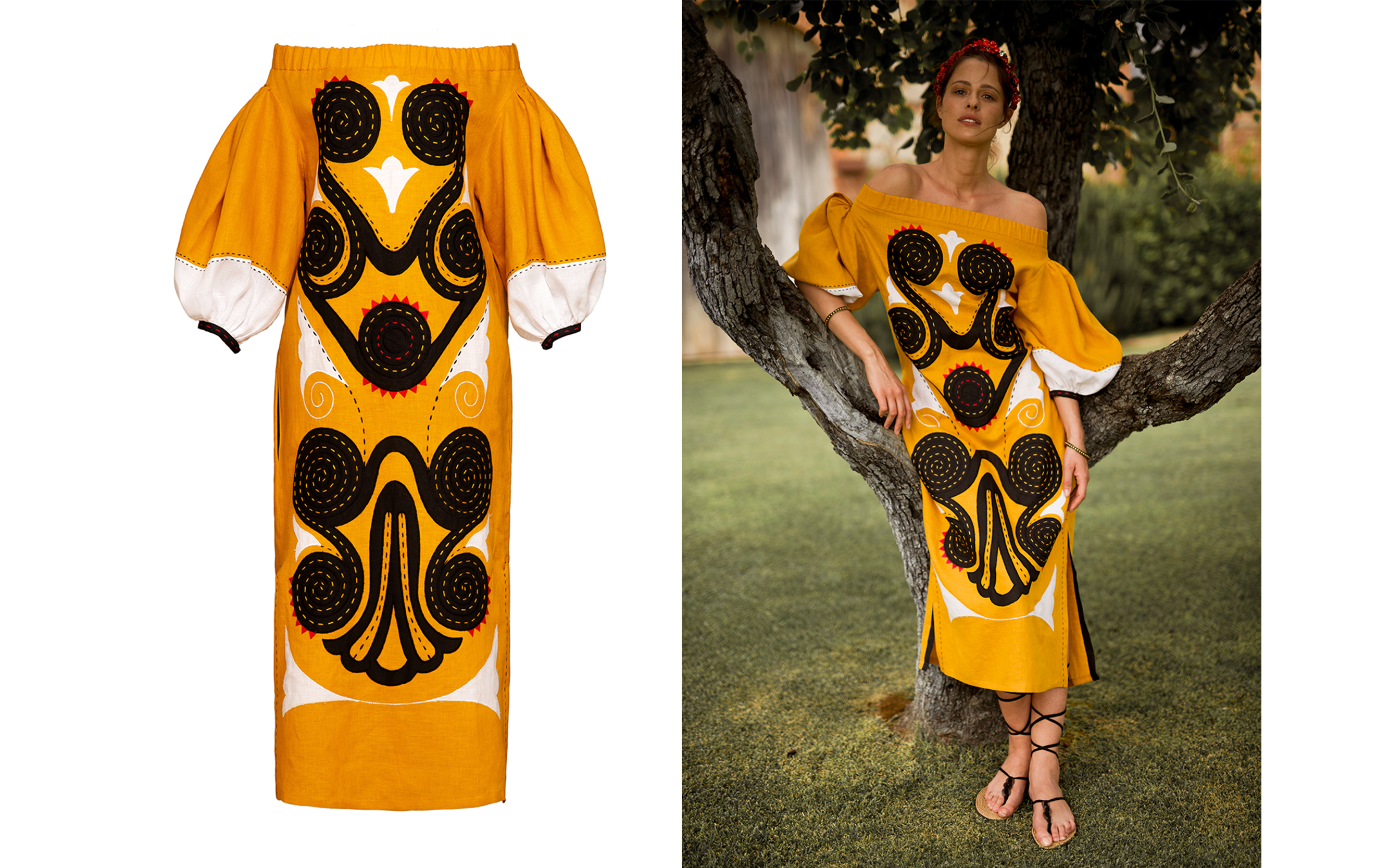 The introduction of gold and silver threads in the embroideries and fine 'preciosa'
metallicbeads placed throughout the embroidery add a new dimension of luxury.
The collection is sourced and constructed using local linens and threads.
Sleeping Gypsy uses a non-toxic approach to production and maintains
exceptional ethical and sustainable standards.